Antique Alert: Jack Burwell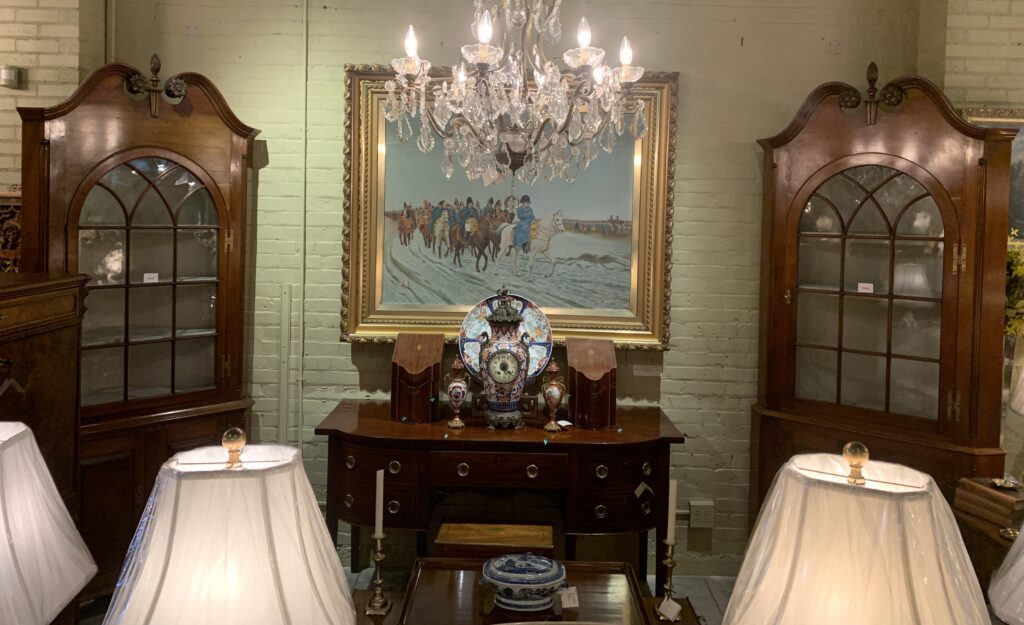 Dear Friends,                                                                                                          
June 15, 2020 
I've just been to Ken Rivenbark's shop and saw a pair of black walnut Chippendale corner cupboards with extraordinary carved rosettes, circa 1770, probably made just outside Philadelphia but they could also be Winchester, Virginia, that would be hard to find in any antique shop in New York, Boston or Philadelphia.  One stands 101 inches in height and the other one is 100 inches, so if your ceilings are only 96 inches, these cupboards aren't recommended. 
Also, Ken has a wonderful mahogany Empire sofa, circa 1820, which in my opinion is one of the best of the period, not a ten but at least a nine.  It was probably made in New York or Philadelphia.  
At this point, I'm a little regretful I bought that fifth corner cupboard for my offices six years ago and the third Empire sofa.  That's one of the problems about being an antiques collector.  There are always a certain number of regrets as to what got bought and what didn't.  I'll be thinking about those two Chippendale corner cupboards for some time.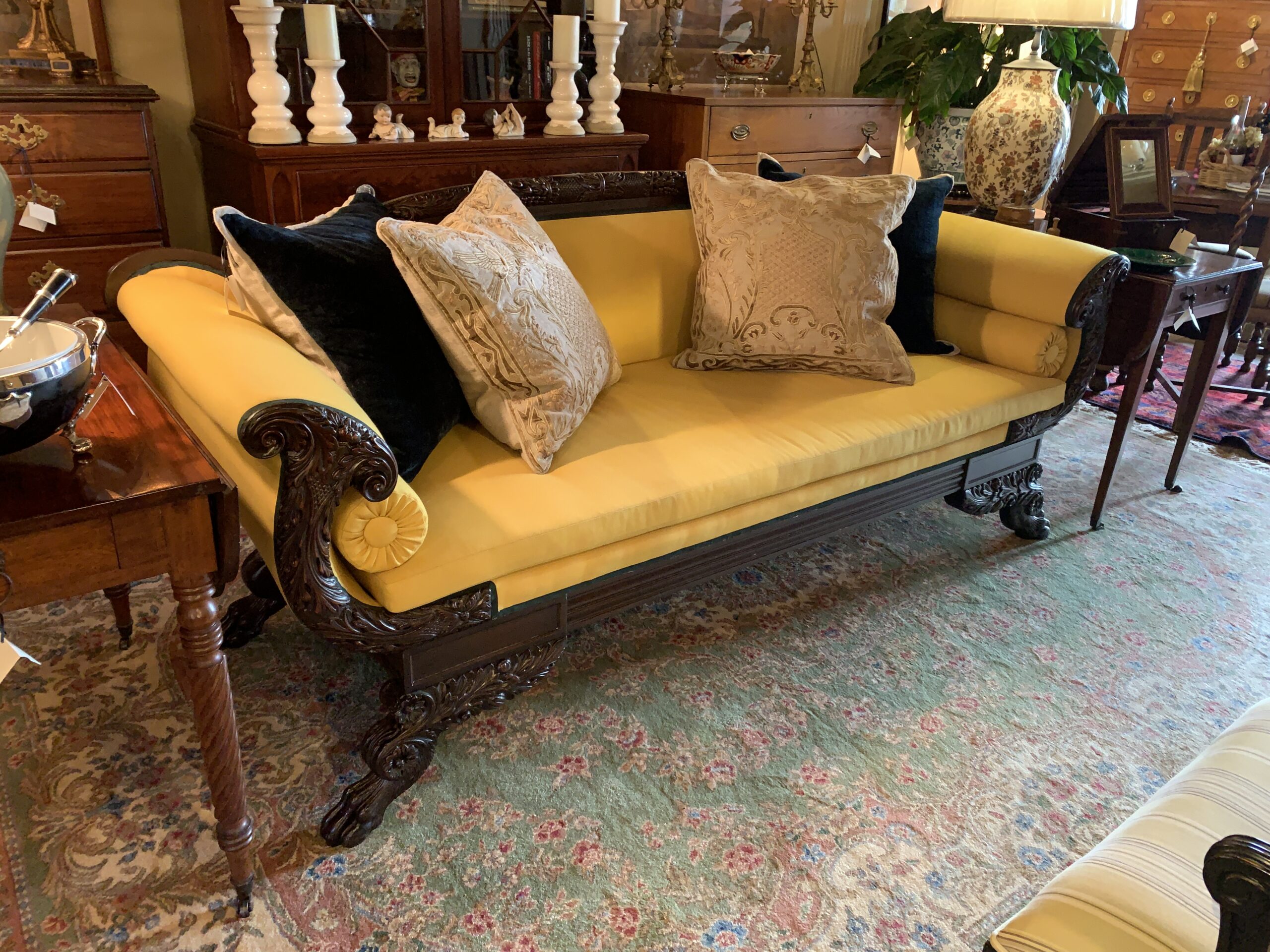 I couldn't help but tell Ken that the pair of Chippendale corner cupboards and Empire sofa are underpriced, definitely bargains.  So, if you are in the market for any of these items, you may want to visit his shop before he has an opportunity to redo the price tags.
Sincerely,
Jack 
PS:          June 15 at 4:15 p.m.  I'm still thinking about the pair of Chippendale corner cupboards.  
When will I ever see cupboards like these again?  A call is made to my antiques dealer buddy who sold me three of my currently owned cupboards.  He says he has a client who wants a good Tennessee cupboard just like the last one he sold me, and the Eastern Shore of Virginia one will probably sell soon once on his website. 
PPS:       June 15, 4:46 p.m.  I'm walking into Ken's shop and he greets me.  He says he's followed
my advice on raising the price on the Chippendale cupboards and the Empire sofa.  I look at the three pieces of furniture again.  We talk.  I qualify for a discount but not the original price.  The thought goes through my mind, "What's money between two Southern gentlemen?  I need to help Ken stay in business.  And besides, I did buy Cracker Barrel at 57 and Boeing at 101 when the Market was at its low in middle March.  That will help the antiques budget for the year."
PPPS:     Cancel the Antique Alert.  The two cupboards and antique sofa are no longer available.
Jackson P. Burwell, P.C.